Decorating is much more than placing objects of the same color or material in your home. Although following your intuition to conceive your own style is a great idea, it never hurts to get expert advice, take visual references, know where the furniture you have in your home comes from, who designed it and why it can combine with some objects and not with others.
If you're looking for a place to start, don't know exactly what you need, feel like creating a DIY project or just need a dose of inspiration to decorate your room, the living room or any space, these are the best YouTube channels that could help you get started successfully in the world of decoration.
Simple Home Art Decor Ideas
If you are looking for simple but creative ideas to decorate any corner of your home with a casual style, this channel is the choice. Find different DIY projects to build, remodel and give a second use to the elements that make up your room, bedroom or bathroom.
Ideal if you are a detail-oriented person who enjoys shaping your own creations.
Lone Fox
With almost half a million subscribers, Drew Scott is an interior decorator with a basic premise: to make the most of every object and do more with less.
From total transformations with easily available materials, the elements you should invest more in to change the look of your home and even DIY ideas to try even if you are a beginner, learn how to print your own style in your home with his advice.
Bemyguestwithdenise
Denise Cooper's channel shares ideas for redefining the decoration of a particular space (for example, the master bedroom, stairs or guest bathroom).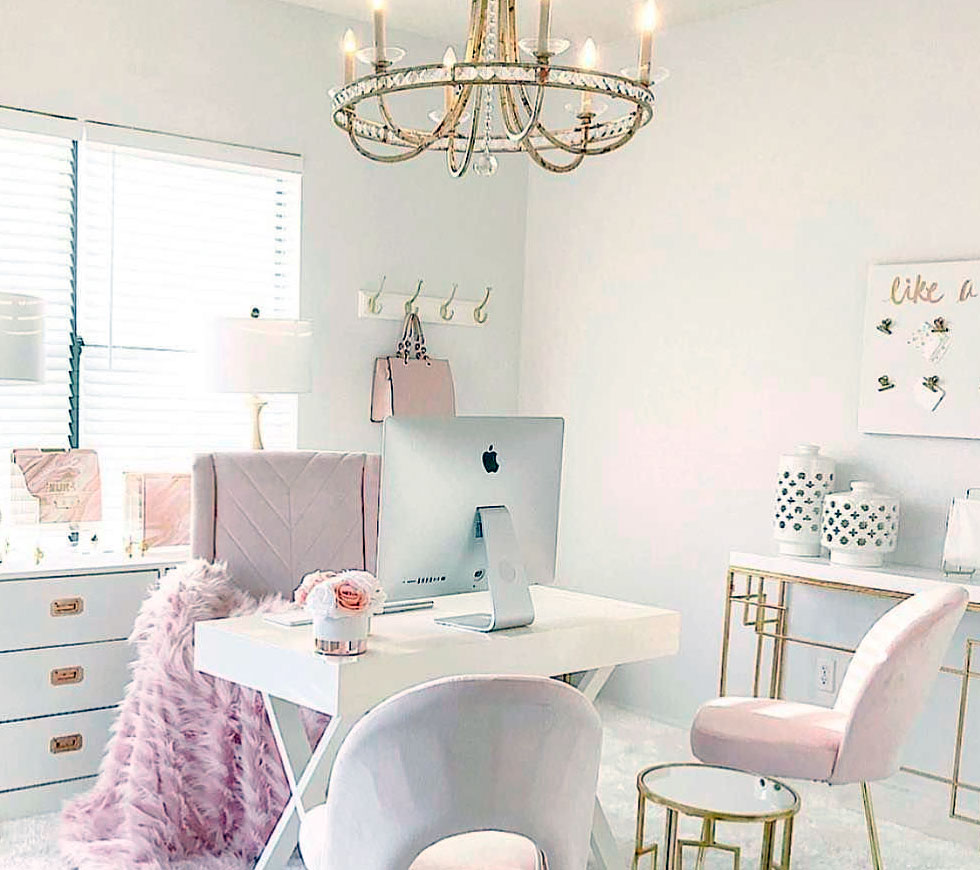 Through videos that carefully review each element of the place and its ornamental function, Cooper explains the creative process behind each project, the problems that arose during decoration and how to achieve the same effect in your home.
Chris Salomone
If you don't know how to choose the right lamps and lighting, or which coffee table to buy according to your style and needs, a good start might be to watch Chris Salomone's videos.
In addition to tips, this YouTuber provides more technical tutorials to learn how to disappear wires or set up a shoe rack. If you have the time and skill to work with wood and other furniture materials and want to shape your own designs, be sure to subscribe to his channel.
The Kinwoven Home
Sharrah Stevens' channel provides basic solutions to questions that anyone curious about giving their home a twist has asked, such as what elements to choose to change the décor each season, how to choose artwork for your home or where to start to shape a radical change in style in a room. The Kinwoven Home is a perfect starting point for decorating on your own.
Use Less
Signe Hansen is a Danish YouTuber that starts from the principle that gives its name to its channel to propose a sustainable way of life based on the Nordic philosophy that conceives the void as a space that must be kept in a home to find balance and avoid the accumulation of objects without a utilitarian or decorative purpose.
Hansen also shares fashion and organization tips and her channel is a perfect starting point if you want to get rid of everything you don't use and beautify your home, but you don't know where to start.