Unlike fashion, interior design is not governed by seasons, but by years or even longer periods.
In that context, what is coming up in the future? We review some of the most important features in interior design to find out what you should invest in and what will look really modern in your home.
All sustainable
More than just a colour or a texture, one of the main trends is to ensure that the decorative elements in your home have the least possible impact on the environment.
Just like in the fashion industry, I think we're going to be much more aware of the origin and sustainability of what we buy," explains Guille García-Hoz, one of the most renowned interior designers in Latin America.
There are several ways in which this trend can be integrated into the decoration. One of them is much simpler than it seems: upcycling, which consists of using discarded objects to give them a new life. For example, a door can be transformed into a table; or a jar, into a lampshade.
But this is not the only way to integrate commitment to the planet at home. Using organic fabrics or raw materials such as flax is a simple way to contribute to a positive environmental impact.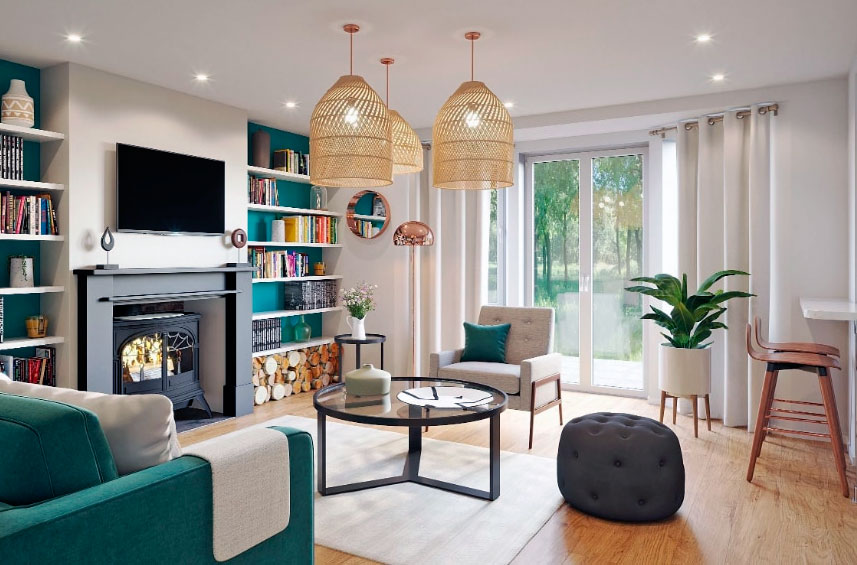 In addition, the use of recycled, controlled woods (which have a certificate that guarantees that they do not come from ancestral forests) or from forests that are constantly being reforested is already an option available to several firms.
On the other hand, a practice that is being dismissed is hygge, which focuses on well-being and was regularly shown in various publications.
Although the idea is a beautiful element of Danish culture, it was never conceived as a trend or obsession. The right way to integrate it into our lives is to explore which design elements genuinely inspire and relax you, because it's not enough to just decorate because something is in trend," emphasizes Rayman Boozer, director of the interior design firm Apartment 48.
Craftsmanship, not industry
Do you remember that obsession with metal surfaces and spaces designed with industrial inspiration? Well, that's also one of the currents that will be coming out in the next few years.
Instead, there will be an interest in pieces of handcrafted origin and ancestral design, which are key to creating a unique space.
"To put it one way, in the face of the coldness of the algorithms, we need human warmth," explains García-Hoz. This doesn't mean that you have to transform a space into a replica of a room in Morocco, but that you have to carefully choose items that best express your personality and are made with attention to detail.
Some simple pieces are ceramics, natural dyes and soft fabrics. There are many ways to wear them in one place," he concludes.
Keys. Goodbye to wear and tear
Although there are a large number of suppliers with furniture and decorative objects with a similar approach to fast fashion, interior designer Guille García-Hoz believes that even they have had to change their way of thinking about the quality of their creations. "That great boom in craftsmanship is yet to come, but nothing is ever overnight," he says.
Not plastics!
Although some of the most iconic works of contemporary decoration have been made in plastic, for García-Hoz, the popularity of this material will come to an end in the coming months. "Nothing around us is alien to us and that there is an island of garbage in the ocean is not a good sign