There comes a time in life when one decides to become independent and start a new phase of one's life. Sometimes, one chooses to live in company and sometimes alone. In the latter case, it is necessary to create a practical, comfortable and welcoming home. The option of living alone has many advantages when it comes to decorating the bachelor flat. The first one is that you do not have to agree with anyone to choose the style, colours or furniture.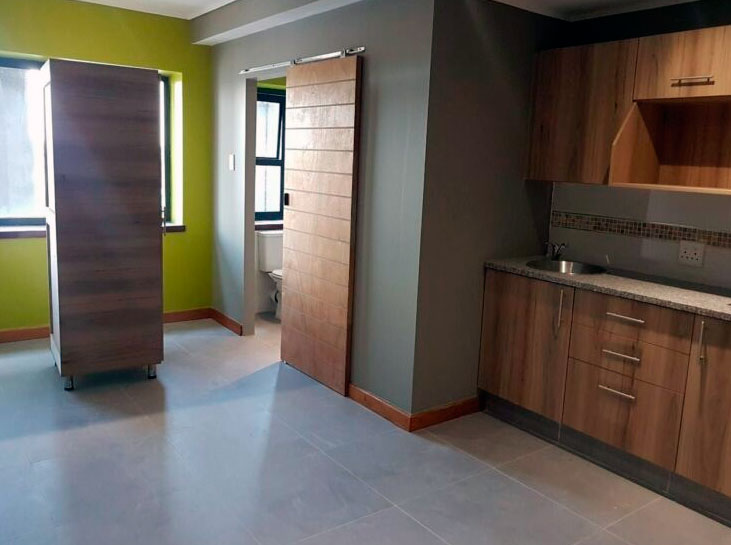 In general, single men prefer little furniture and accessories, opting more for utility, comfort and minimizing cleanliness and order. While women tend to be the opposite. They like all kinds of details, accessories, furniture, etc.
So that your home does not look sad and unkempt, we advise you to follow our advice so that you can enjoy your bachelor flat 100%.
Tips for decorating a bachelor flat
Order and cleanliness, first requirements
To make a bachelor flat comfortable, you have to avoid unnecessary things that only cause disorganization. One trick is to place spaces dedicated to the storage of, for example, dirty clothes, ironing clothes, books…
It is also preferable to opt for textiles that do not stain, materials that do not attract much dust and furniture that is easy to move to sweep.
Relaxation in the bedroom
This is the first room you should attend to as it is where you will rest. The main thing is to choose a comfortable mattress with the right measures for you to ensure the greatest comfort in it. On the other hand, a good idea is to have a folding canapé in which you can keep things, sheets or whatever you need a wide space.
And as next point, it is not necessary that the colors of the room are white or black, but it is advisable to combine or highlight some different color. In this way, you will generate a sensation of impact and amenity.
Space in the living room
If there's one place on the bachelor pad that everyone visits, it's the living room. Therefore, this should be a pleasant, orderly and clean space, where those who are there feel comfortable. In addition, it is highly recommended to have poufs or armchairs on the sides of the sofa, which not only take up little space, but are very useful for when there is a meeting of friends.
Simplicity of the kitchen
This area has to be as practical as possible where you have a microwave, fridge, dishwasher and the cooking cabinet. For those who like design, the contrast of colours in the black and white ranges is perfect. With this one you will give an elegant and formal touch.
Personality
In short, a bachelor's apartment should reflect the best of oneself and one's way of being.
An apartment of this type is personal and must be decorated to each person's taste.
Can you imagine what your ideal bachelor flat at Conde Orgaz would look like? If you take the step of living alone, don't miss these recommendations, which will surely be of great help to you!