In childish language, "anar a fer nono" means to go to sleep. A word widely used in southern Catalonia and part of the Valencian Country in which the young Eric Jareño found inspiration for his business. Six and a half years ago, he decided to open a home and decoration shop in a small place in Amposta, and named it Nono.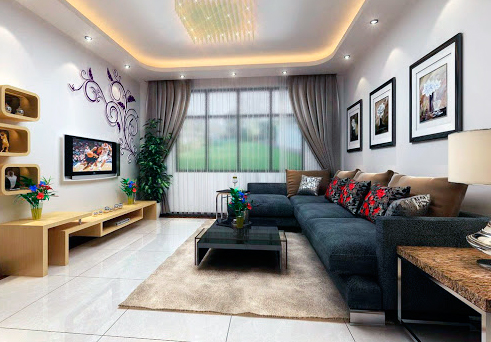 It was in this way that the young man, who had just opened in his twenties, followed a little bit the path marked out by the Jareño-Valmaña couple: "My parents have been working in the sector for more than 30 years, selling household linen and mattresses in the street market, so I wanted to follow their pattern a little bit but changing some concepts, such as the physical store", says Jareño, who over the years also decided to dissociate himself from the more classic pieces to offer other decoration products with more modern airs.
Product exhibition. Due to the limited space they had in the previous premises, they gradually began to eliminate the display of their larger products such as mattresses, canapés and bed bases. A display that they have now recovered and expanded in the new shop on Avinguda de la Ràpita, where they have some beds assembled, as well as tables and chairs with their corresponding decoration.
So, in a 100 square meter facility, they managed to make a name for themselves among the young generation that was starting to move into their own home or get married. "More than a year ago we realized that the shop was getting too small for us, so we started looking for a bigger place," says the owner.
With the desire to expand their best-selling collections and have products for all audiences and tastes, on February 28, 2020 opened its new store in one of the busiest streets of the capital of Montsià, the Avinguda de la Ràpita, going to have a space of 250 square meters where they continue to sell bedspreads, duvets, mattresses, cushions, canapés, bedsteads and decorative items and gifts. Moreover, among their repertoire they have added some auxiliary furniture and lighting elements to complete their offer.
In the end it is based on merging the most traditional product, because we have our clientele of older people who buy very comfortably, with more modern and fashionable things, like what we have in the gift section," the owner points out. On the other hand, he also states that "I take care that my products are always of quality and that, in turn, they do not shoot up in price".
Among their most well-known brands, we find socks, cushions, mugs and other accessories by UO, Fisura, Faves Comptades, Mr Wonderful or Helio Ferretti. This is why, faced with this variety, his clients can range from 13 years old to people over 70. Jareño explains that "older people come to buy his products for their daily life and, in contrast, teenagers and young people are delighted with gift products from the best known brands". A public of all ages that comes mostly from the same city, although they are now beginning to open up to the rest of the region.
Among its most sold products, the household linen such as sheets, cushion covers or towels stand out, occupying 60% of its sales, while the rest would be divided in equal parts between the mattresses and the assortment of gift products.
Of all these products, you can find many different prices and qualities: "We try to have a very wide range of prices, even though there are many people who look for quality first and foremost," says the owner of Nono's home and decoration shop.