"Contemporary" refers to everything that is produced in our time, that is, the present. However, when applying this concept to decoration, we will find some foundations that will help us understand the way in which this style is shaped.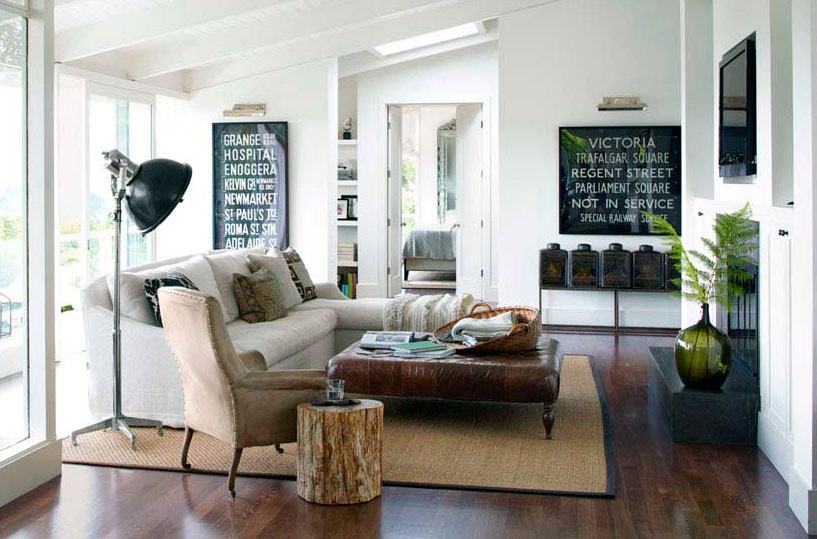 First of all, the contemporary style expresses an elegant appearance, with clear and wide spaces, making use of simple furniture, specially made in wood.
Then, we have that this decorative trend includes an abundant illumination, which can be achieved through large windows which let the natural light pass, or even with some lamps. It is important to note that in this style geometric figures and lines are essential elements.
However, despite the shapes used, the space should not be perceived as rigid or unwelcoming, on the contrary, it should provoke feelings of comfort and vitality.
The most commonly used colours are white and other light shades. If we are going to implement ornaments or accessories it is preferable that they are scarce and very well selected, creating contrasts between the colors and textures that have been chosen.
The furniture and decorative products that we offer at Woodngo can be very well used to create spaces with a contemporary style; be it in offices, businesses, homes or any place you wish to decorate. Let us know what you think about these options.
Contemporary style furniture
Contemporary style furniture features clean lines and smooth surfaces without any carving or embellishment. The silhouettes are slim, but not delicate. The furniture is usually made of light-colored wood, such as maple and birch (which also has a minimum of grain), frosted or clear glass, stainless steel, nickel and chrome.
Contemporary style fabrics
Natural fabrics such as silk, wool, linen and cotton are used for their texture, and neutral shades are preferred in the contemporary style. However, bold colours and geometric patterns can be incorporated into the design through cushions, a rug or a blanket.
Contemporary style lighting
Lighting design is used as an artistic statement in a contemporary interior. The floor and table lamps have straight lines and smooth metallic finishes, although colour can also be introduced with a special shade. Recessed lights are used to draw attention to well-placed art and fixtures.